Bonita J. Buriel
Professor Bonnie Buriel was born in Port Washington, Long Island. She was exposed to Italian at an early age, later to Spanish in high school and college, and during her studies in Madrid. Professor Buriel received her BA from Adelphi University, a diploma from the...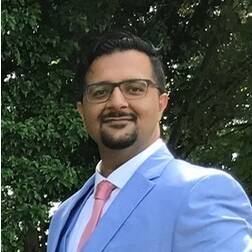 Burhan Ahmed Hanif Dreams and Ambitions Memorial Scholarship
Burhan was a Pakistani American who was born and raised in New York. He was a hardworking man who supported his family in all facets while working full-time and while attending school part time as a math and computer science major at Queens College all of which he...
Carlos and Evangeline Bravo-Manjares
Students who give their time and energy through volunteer work and community service must be acknowledged through scholarship awards. Community service is a donated service that is performed to benefit the community, greater society and the world. Giving or sharing...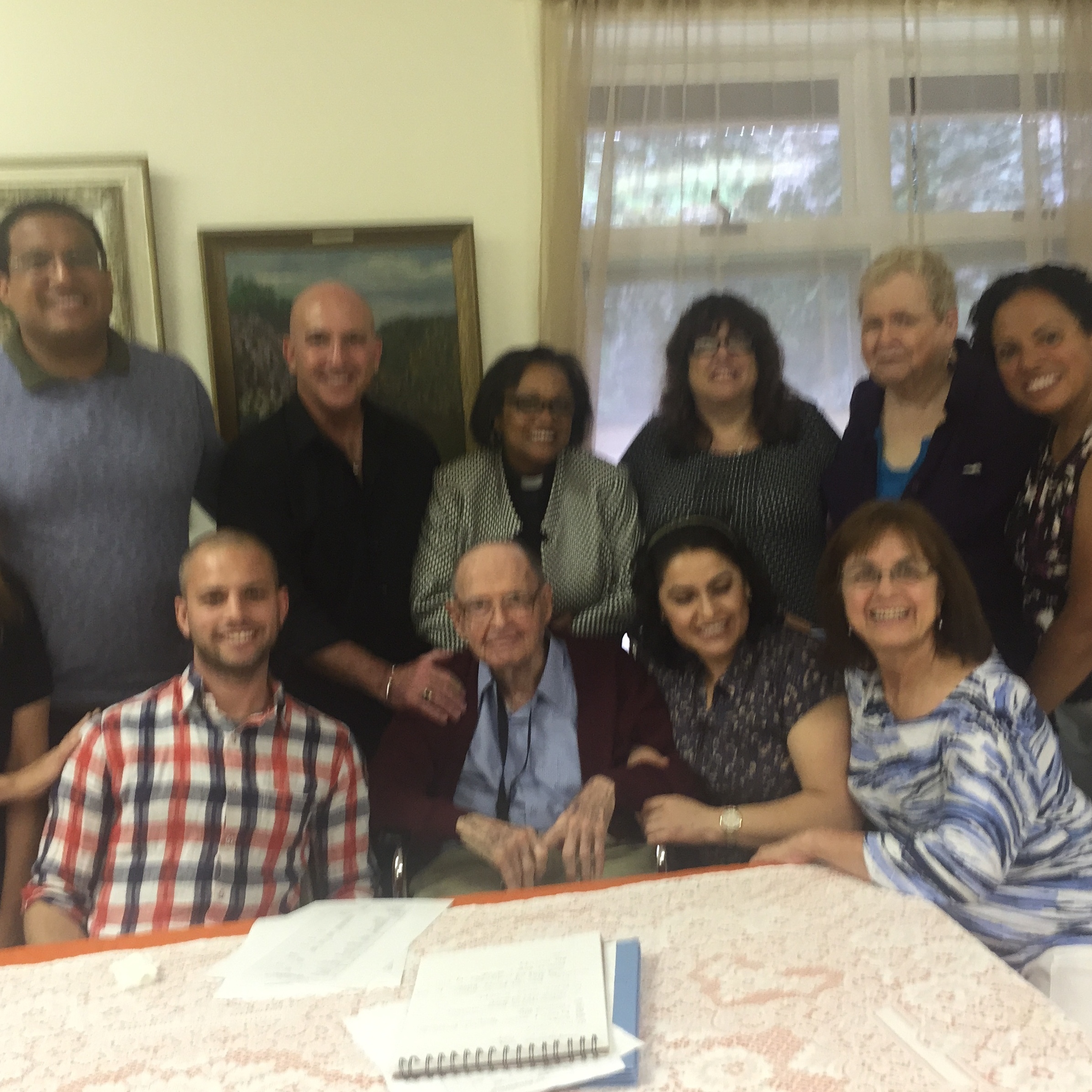 Charles and Rose Renick Presbyterian Scholarship
The Charles and Rose Renick Presbyterian Scholarship Fund was created by the North Shore Presbyterian Church of Great Neck and the Presbytery of Long Island to provide financial support to Nassau Community College bound individuals. Though we are small in number,...
Charles L. Behrens
Charles L. Behrens was a "driven" individual who always found a way to achieve his goals. Aside from successful career stints at The Reuben H. Donnelly Company and NCC, he was a disc jockey, a marathon runner, a football and basketball coach, and an avid reader. He...
Chester N. Barkan
Professor Chester N. Barkan graduated from Long Island University CW Post campus in 1981 with a Master's degree in History. During his years at the college he developed his main interests in post reconstruction American History and the Rise of Big...
Dawn DiStefano
Dawn DiStefano is a successful alumna of Nassau Community College who then continued her education earning her BBA at Hofstra University and her MBA at Dowling College. Having had a successful corporate career in banking and finance, Dawn decided to return to Nassau...
Encore Capital Group
Encore Capital Group is an international specialty finance company with operations in six countries. They are a leading provider of debt recovery solutions for consumers and property owners. The company's global philanthropic program focuses on economic empowerment...
Florence Levine Lane
Florence Levine Lane was the youngest of four children born in 1918 in Brooklyn, New York to immigrant parents. She was accepted to Connecticut College for Women to major in piano. At the sudden death of her father, she withdrew to support her mother who worked as a...
Frank and Annette Pfeffer
Frank and Annette Pfeffer loved music, especially classical music. Annette was an excellent piano teacher who inspired many young people to enjoy music. Annette was not allowed to attend Cornell University (1928) because her mother believed that girls who go to...
Gerry Leibowitz
A librarian at NCC for thirty years, Gerry held several positions during his tenure: Chair of the Library Department, Media Unit Head, Media Librarian and Reference Librarian. He served on numerous library committees and represented the library through his...
Harriet Leder - Jewish Women's Studies
Harriet Leder was born in New York in 1923 and lived through the Great Depression. She had three sisters, though she was the only one who attended a high school for girls in the Bronx, Walton High School, for which she had to pass an entrance exam. There, she learned...
Joe Chin
Joe Chin was hired to work at the radio station in 1988. For 26 years Joe mastered every facet of a radio station's operational functions. He was a consummate professional with students, faculty and our community volunteers. Joe was a master trouble-shooter of...
Johanna Cavallaro
Johanna Cavallaro, mother of six children, was one of many Lay Catholics who became actively involved in the church after Vatican II. She became a volunteer leader in social ministry and parish outreach at St. Brigid's Parish in nearby Westbury. For over thirty...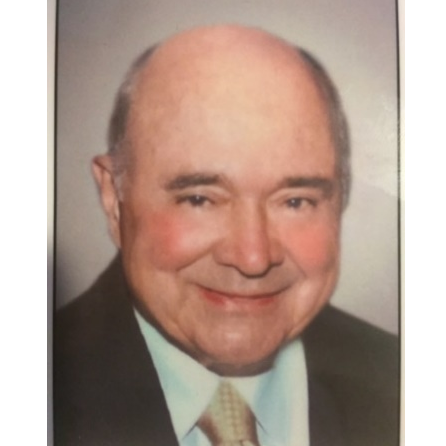 John A. Confusione Memorial Radiation Therapy Scholarship
The John A. Confusione Memorial scholarship was created by John's family and friends to assist students enrolled in the Radiation Therapy program who need and deserve financial support. John was born in Brooklyn, New York in 1940. After the sudden death of his...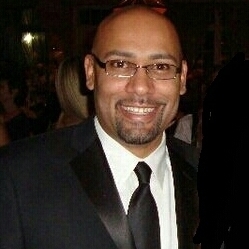 Joseph Shapiro Scholarship
Joseph (aka Joey / Yossi )Shapri January 27, 1994 – December 13, 2015 Joey was only 41 years old when he passed away but left his mark on all whom he met in this world. Joey was adopted by an elderly bi racial couple living in Brooklyn that wanted to raise a...
Joyce Ingram
Joyce Ingram was born in Valley Forge Army Hospital in Pennsylvania and raised in Westbury, New York. Upon graduating from Northwestern University's Medill School of Journalism in 1977, Joyce worked as a reporter and editor for the Gannett Westchester newspapers in...
Lillian Wasserstein Caveglia
Lillian Wasserstein Caveglia served in the Reserve Room of the Nassau Community College library for 32 years. She absolutely loved her job, and worked there until she was 86 years old. A true Long Islander, she and her family settled in Levittown in 1948, residing in...
Michael Gary Grimes
Michael Grimes was the beloved son of Peter and Myra Grimes. Professor Peter Grimes was the founding Director and Chair of the Criminal Justice Department from 1966 until his retirement in 1999. On July 10, 1980, Michael along with his best friend Billy Lewis were...
Michael 'Scooter' Fenrich
Michael Fenrich graduated Nassau Community College in 1995 with an Associate Degree in Communications. While at the College, Michael was a sports editor for a fall semester as well as a sports writer for the student newspaper, The Vignette. After graduating from...
Michelle Vargas-Robin
MICHELLE VARGAS-ROBIN BIOGRAPHY Sunrise: June 4, 1971 – Sunset: August 22, 2007 Michelle was born of Colombian heritage to parents George and Maria C. Vargas in Queens, NY. Michelle was a happy child, sibling of older brother, George S. who spent her childhood years...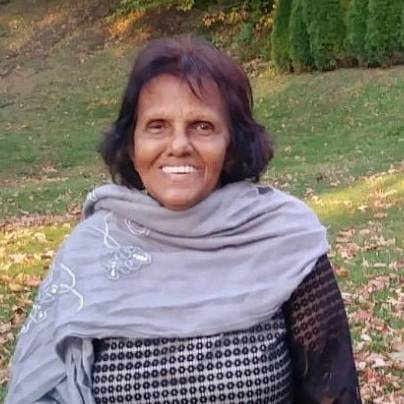 Myrna M. Persaud Education Scholarship
Myrna M. (Banarsee) Persaud was a smart, literate woman, enamored of reading and knowledge: Victorian literature, Shakespeare, the Brothers Grimm, and history. Myrna, who was dubbed "The Storyteller," spun wonderful tales to fascinated children, her own and so many...
Nassau Community College Foundation
The Nassau Community College Foundation Part-Time Scholarships were established to assist our students to achieve academic excellence. The Foundation's sole mission is to grow our academic programs and to continue to foster relationships with our generous donors,...
Patrick Donald & Mary Kathryn Riordan
Kyle Riordan, currently an NCC student, was looking for an opportunity to create a family legacy on behalf of his grandparents. While pursuing his studies at Nassau Community College, he volunteers his time at various fundraising events in his local community and...
Phyllis and Paul Kurland
Professor Phyllis Kurland has been a counselor in the Nassau Community College Office of Student Activities (Student Personnel Services Department) since 1969. During her years at Brooklyn College with husband, attorney Paul Kurland, they both learned that the...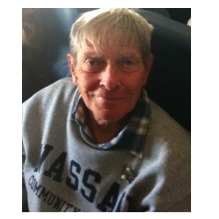 Professor William O'Connell Memorial Scholarship
The Professor William O'Connell Memorial Scholarship A beloved history professor at Nassau Community College, Professor William O'Connell's greatest love was in helping his students understand history, making the long past come alive for them through vivid stories....
Reginald Tuggle
Born in Denver, Colorado, Reginald Tuggle grew up in a home where neither parent had an opportunity to attend college. However, he was able to attend college, in part, because of a scholarship. Various scholarships played a critical role in assisting Mr. Tuggle...
Sarah Tuccelli Gilbert
Professor Sarah Joan Tuccelli Gilbert was known for always reaching the unexpected. Having to earn her way through College, Sarah received her BA and Master's degree from the University of Buffalo, New York, and her Doctorate from Indiana University. Simultaneously,...

Sharyne Wolfe Memorial Scholarship
Sharyne Wolfe was a professor in the Marketing, Retailing, Fashion Buying & Merchandising, Fashion Design and Interior Design Department for thirty-five years. Over that period of time Sharyne made significant contributions to the department, her most noteworthy as...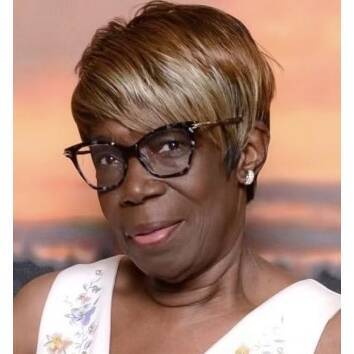 Theresa Williams Scholarship
Theresa Williams Countless numbers of students receiving knowledgeable and caring guidance, colleagues benefitting from a collaborative and considerate spirit, and the vision of our institution being upheld with professionalism and pride – such is the profound legacy...