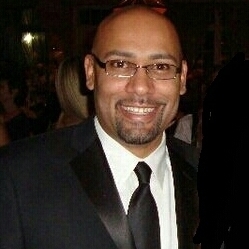 Joseph Shapiro Scholarship
Joseph (aka Joey / Yossi )Shapri
January 27, 1994 – December 13, 2015
Joey was only 41 years old when he passed away but left his mark on all whom he met in this world.
Joey was adopted by an elderly bi racial couple living in Brooklyn that wanted to raise a bi-racial child. Joey's mother passed away when he was in elementary school and his father passed away while he was attending High School at Torah Academy of Brooklyn. Joey had no relatives that could care for him and the Yeshiva took him in until Joey went to college.
Joey went to SUNY Albany and joined a local fraternity (Sigma Lambda Sigma) where he became part of a group of "brothers". Joey never told anyone of his family situation, his heritage or his background – often telling people he was Israeli, Jamaican or Egyptian. He reveled in the fact he was a mystery – a Jewish kid from Brooklyn that was on the Albany track team. The fraternity was a mixture of Jews, Christians and Catholics – Joey was beloved by all.
After college, Joey stayed in the Albany area and had many many close friends. These friends became Joey's adopted family. Their children became his Nieces and Nephews. Once again, Joey kept his past a secret.
Joey also kept his three sets of friends separate and apart – all part of the Joey mystery. Joey's past was not revealed to his Fraternity Brothers or his Albany Family until after his death, when Joey's three worlds collided. His Yeshiva friends, his SLS Fraternity brothers and his Albany Family all met. The groups were at least able to share in their different "Joey" stories – he was the life of the party, he had a deep scratchy voice that can be heard across a bar as he screamed your name, he loved poker, he always had a girlfriend but never got married, he was called Morpheus by a Rabbi in Albany.
When he passed away, his closest living relative was an Uncle in California and there were not enough monies for a regular burial, let alone a proper Jewish burial. Monies were raised within one day by his three adoptive families to provide a Jewish burial and there was sufficient monies leftover to pay for a tombstone. The Shabbos House said they never had so many donations coming in so fast.
Joey left this world at too young of an age. He touched everyone he came into contact with. He is sorely missed by many. This scholarship is being setup to honor Joseph Shapiro and to keep his memory alive.